HOMEMADE GINGERBREAD SYRUP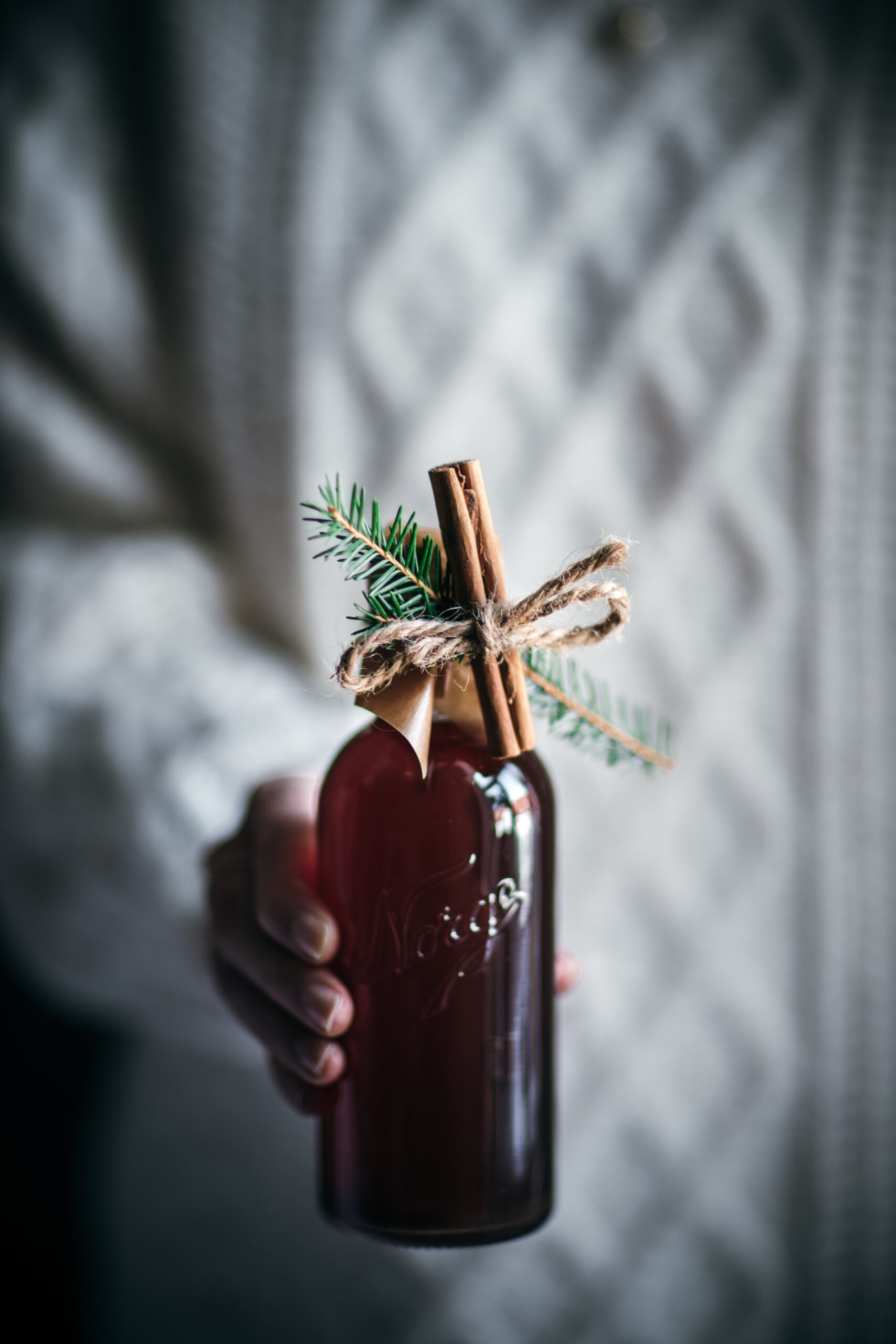 This homemade syrup is flavored with traditional gingerbread spices and is perfect for hot chocolate, coffee, espresso martini, or porridge. It's easy to make, and while it's simmering on the stove, your home smells like Christmas.
A bottle of homemade gingerbread syrup is a perfect edible gift for Christmas, perhaps with some tiny gingerbread houses to make a cozy hot chocolate.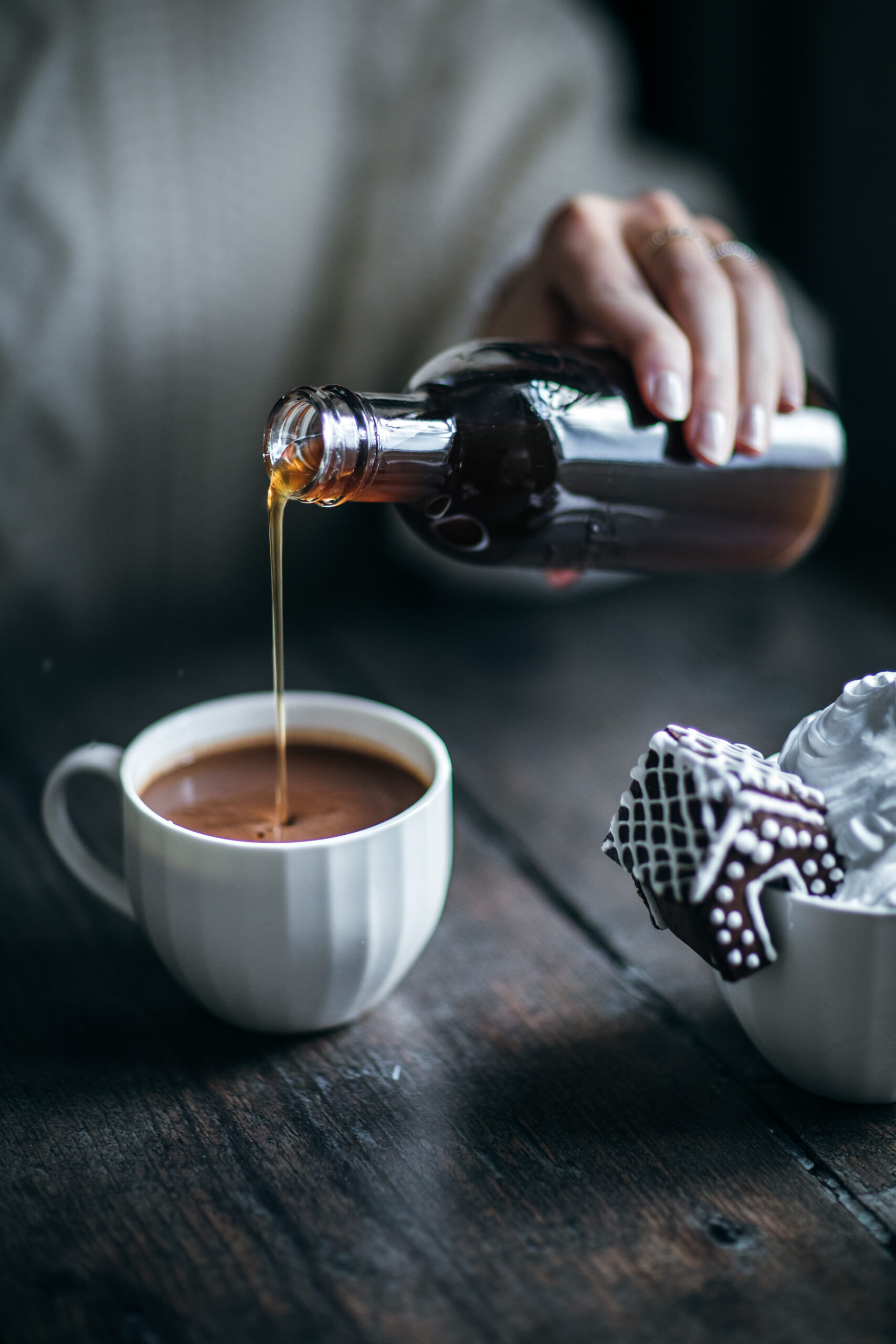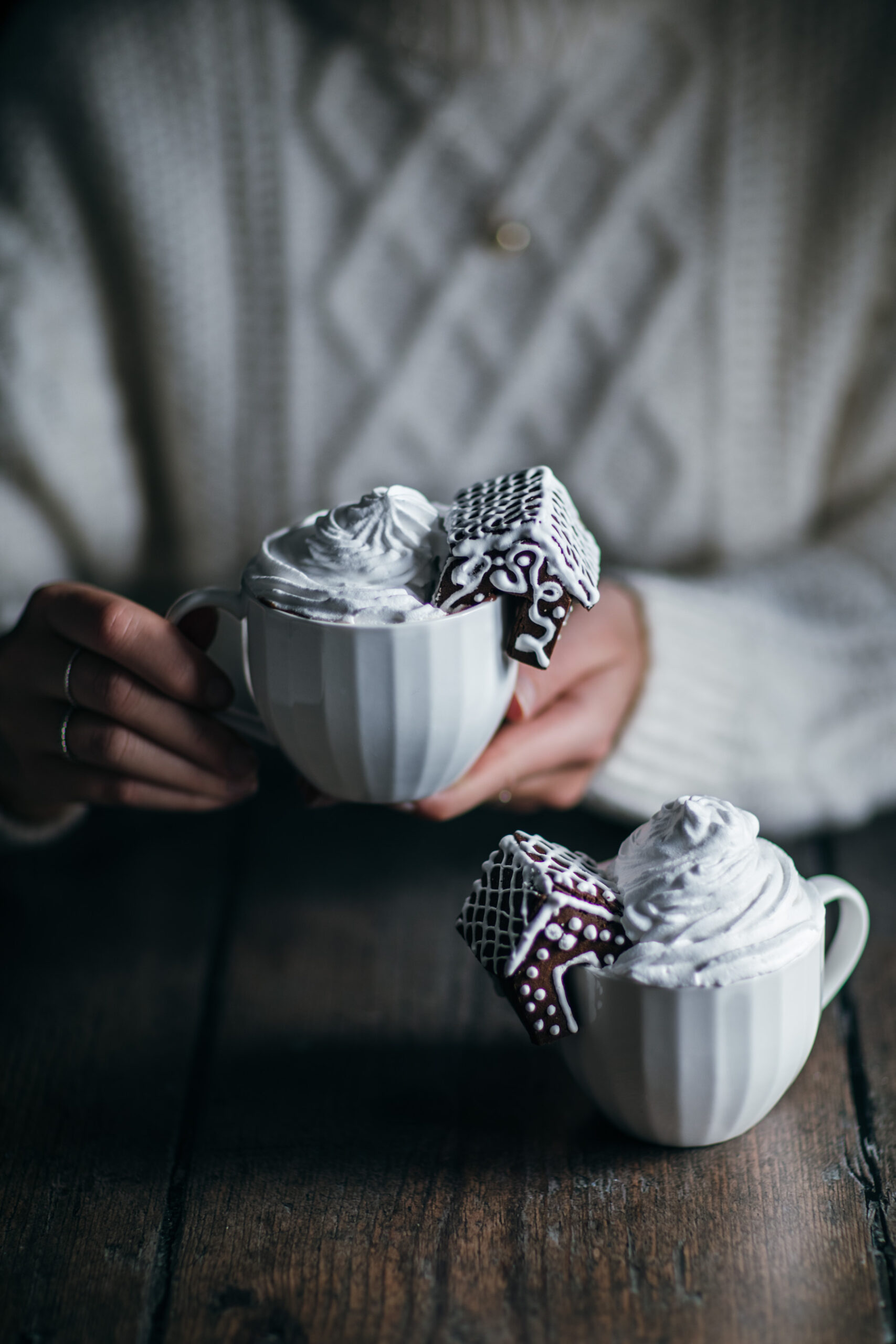 GINGERBREAD SYRUP RECIPE
This gingerbread syrup recipe is easy to make with only a handful of ingredients. I always use organic and whole food ingredients whenever possible.
The recipe yields two bottles of 330 ml of syrup.
600 ml (2 ½ cups) of water
450 g
(2 ¼ cups)

golden granulated sugar
2-3 cm (1 inch) fresh ginger, sliced
3 tablespoons cardamom pods, whole green
1 tablespoon cloves, whole*
1 teaspoon peppercorns, whole*
*You can also use ground spices, but then the syrup will not be as clear.
1. Put sugar and water in a medium saucepan and place over medium/high heat to dissolve the sugar. When the sugar is dissolved, give it a quick boil and turn down the heat. Add the rest of the ingredients and let it simmer on medium heat for at least 30 minutes.
2. Remove the pan from the heat and leave the syrup to cool. Cover and let the syrup infuse in the fridge overnight to enhance the flavors (optional).
3. Strain the syrup and pour it into clean, sterilized jars and close the lid. Leave 1 cm (½ inch) from the top. The syrup can be stored for one month at room temperature or in the fridge/cool dark place for three months.
Homemade gingerbread latte
My favorite way to use this syrup is in a gingerbread latte. Coffee pairs so well with the warm and wintery spices in the syrup. Just stir in the gingerbread syrup to taste in your next latte. 
I hope you will enjoy this recipe as much as I do. If you try it, I would love to hear about it in the comments below, or you can tag @anetteselnes on Instagram. If you are planning to do some Christmas baking, you should check out my gingerbread cookie recipe.
Merry Christmas!
// Anette