CHRISTMAS HOT CHOCOLATE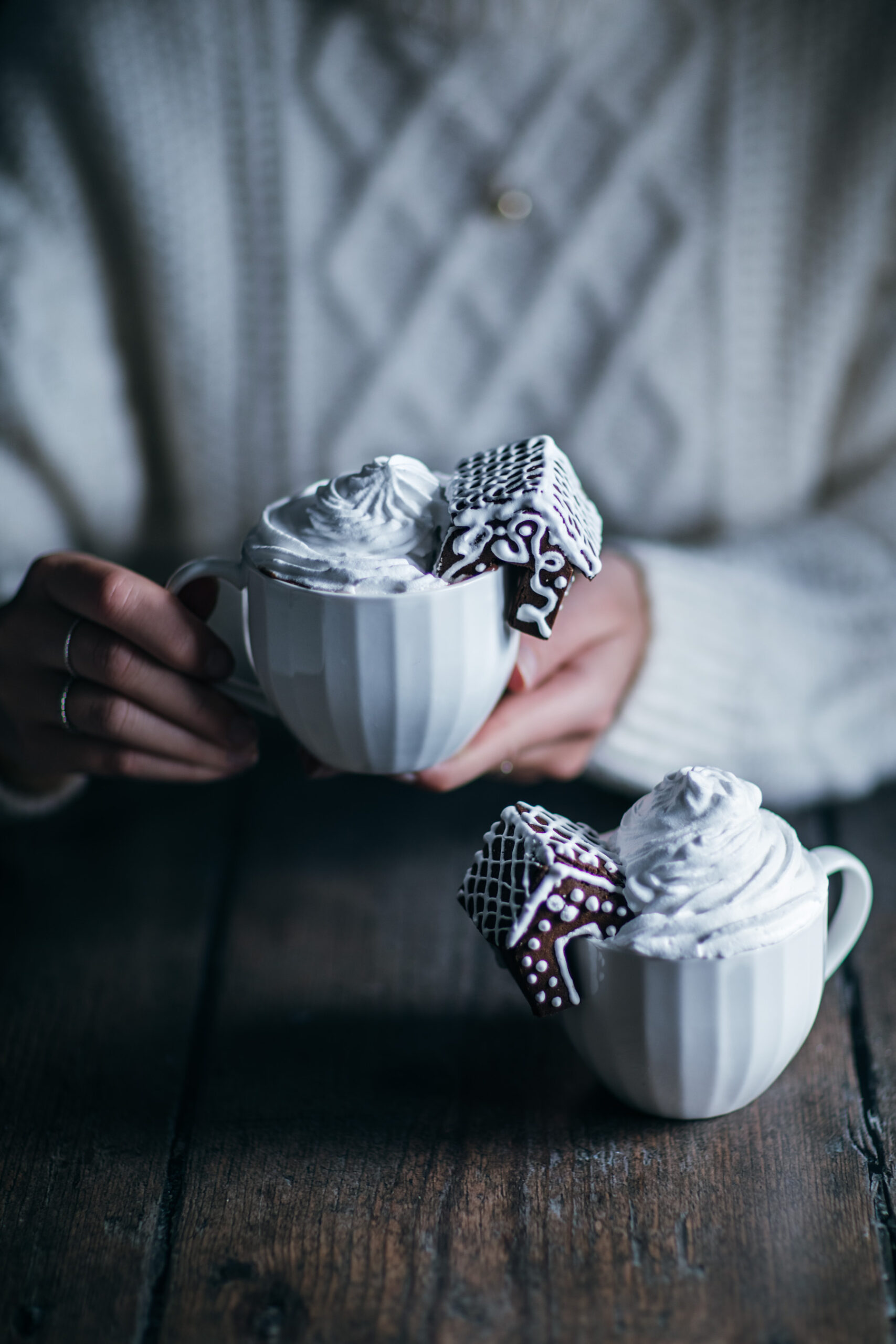 This Christmas hot chocolate is creamy, decadent, and perfectly sweetened with my homemade gingerbread syrup. It's a cozy and warming treat to curl up with inside when it's cold and snowing outside. Nothing says holiday season like hot cocoa with tiny gingerbread houses.
With just a bit of planning and a few simple ingredients, it's easy to make and a delicious treat for kids and adults alike. I make it with a whole plate of chocolate, just like my grandmother used to. I also use plant milk for a dairy-free version, but you can use any milk you like. If you wish to make tiny gingerbread houses, you can use my recipe for gingerbread cookies.
CHRISTMAS HOT CHOCOLATE RECIPE
Recipe for delicious and creamy hot chocolate. I always use organic and whole food ingredients whenever possible.
The recipe yields two cups of hot chocolate.
5 dl (2 cups) whole milk
(Oat milk for dairy-free option)
100 g bittersweet chocolate, chopped
(can also use other sweeteners).
For serving as desired:
Freshly whipped cream, cacao powder, and tiny gingerbread houses.
1. Have the milk, chocolate, and salt in a small saucepan and place over medium/low heat. Bring the mixture to a very light simmer, occasionally stirring, until the chocolate is melted. The hot chocolate will thicken some as it simmers.
2. Add gingerbread syrup or other sweeteners to taste.
3. Pour into two mugs, top with whipped cream, cacao powder, and tiny gingerbread houses if desired.
Hope you will enjoy this cozy Christmas hot chocolate during the holidays; it's sure to warm you up from the inside out.