Hello, so lovely that you are here! My name is Anette Selnes, and I'm a photographer and food lover from Norway, Scandinavia. I live in Oslo, the capital of Norway, but I'm dreaming about moving to the countryside to get closer to nature and truly embrace a slower pace of life.
On this website I'm sharing my passion for food and photography inspired by everyday magic, slow food, and the nordic seasons.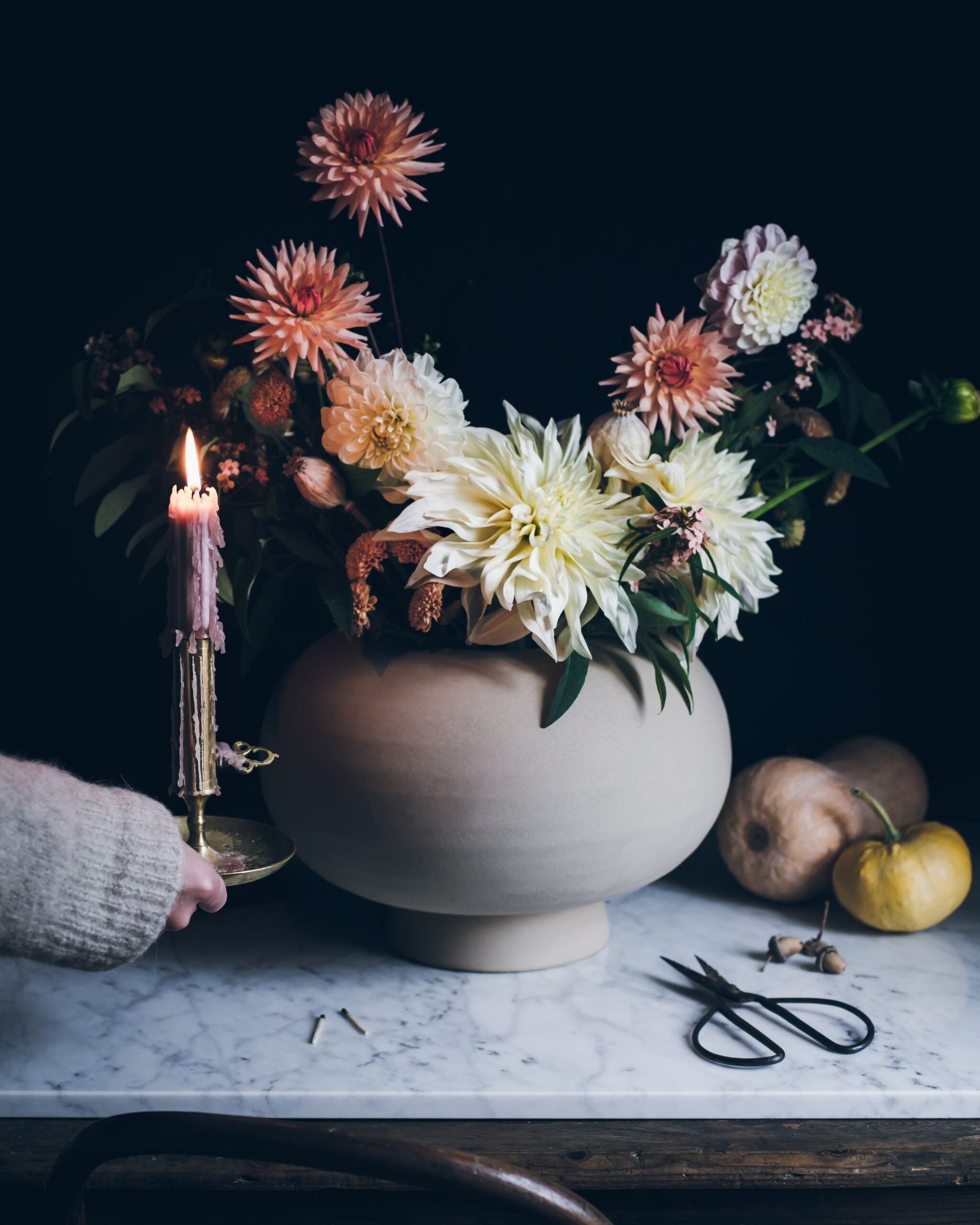 My focus is on all the little things surrounding me that give me joy, which I call everyday magic. It can be the smell of freshly brewed coffee in the morning, a mystical mist hugging the forest, or the crispy crust of freshly baked sourdough bread. It's the little things that make life big! 
I eat my way through the seasons and cherish all the beauty that comes along with it. Here in the north, we have four distinct and quite different seasons that inspire me and my cooking very much. I have come to love seasonal eating and harvesting what I can from nature's beautiful pantry. 
Slow food for me is about taking a step back and giving the food the attention, appreciation, and time it deserves. It's not about doing everything as slowly as possible, but merely using the necessary time to get the best result without stressing or compromising quality. 
For me, the aspect of slow food is essential in the whole process from farm to table. Using whole food ingredients, choosing quality over quantity, and what's in harmony with nature. Sometimes it´s also about reconnecting to the more traditional way of cooking and preparing the food. And not to mention taking the time to sit down and enjoy and appreciate a meal, especially together with loved ones.
I hope my recipes and photos will find their way into your heart. In the spirit of slow life, new content will come at its natural pace but feel free to follow me on Instagram and sign up for my newsletter, so you don't miss the nordic magic! And remember that here you can always catch your breath and be reminded of the little things.
// Anette